October 27th, 2010
Spring Winery Notes 2011
---

WINERY NOTES                    SPRING 2011


Jarvis Estate "eco-friendly"...

New Releases...

Meet our New Sales Managers...


"Emerald Ball" announcement...
---
Dear Wine Friends,

Our underground winery is getting quite a play now with its "Into the Earth" slogan. According to Smartplanet, underground is the place to be from an ecology point of view.

We've been thinking that our constant underground temperature of 62° was right for making and aging our several hundred barrels of wine. But it turns out that in a cave, energy used up in the air conditioning is "zero". Our offices are brought up to a comfortable temperature by the normal heat from computers!

You can get a 2½ minute video that shows some neat scenes of the winery from Smartplanet by going to Jarvis Smartplanet Video
We have come up with a new more appropriate name for our Wine Clubs. The "Inner Circle Shipment" members receive the three annual shipments direct from the winery. The "Inner Circle Select" are those members who choose their own wines of $1000 or more per year. 
This week formal invitations go out to all Inner Circle Members for the Masquerade Ball this October, the big event of the year for the Inner Circle Members. See you there!

| | |
| --- | --- |
| Solar Panels Run the Winery | Cave Entrance, "Into the Earth" |
---
Lake William 2006 - $105 / 750ml Bottle

Winning Wine from World Tasting, October 2010
Lake William 2006 won 1st place topping the following French 2006 wines,
Chateau Margaux ($550), Chateau Haut Brion ($550) and Chateau Mouton Rothschild ($600).

William Jarvis made the mistake of his career in 1993 during midnight pump-overs, when he accidentally pumped a third of a tank of Cabernet Franc into a tank of Cabernet Sauvignon. The experience was devastating, but after the fermentation completed the winemaker, Dimitri Tchelistcheff, who had not had much to say to William since the "accident", said "this new Bordeaux blend" turned out "not that bad". In fact, it kept getting better with age! It was enjoyed so much in the tasting room it became a sold-out product and this blend has been made every year since.
Tempranillo 2009 - $60 / 750ml Bottle
"Easily the greatest California Tempranillo I have ever reviewed",
Steve Heimoff, West Coast Editor - Wine Enthusiast Magazine

The varietal name means "early" from the Spanish word "temprano", a reference to the fact that it ripens several weeks earlier than most other red grapes. It is our first red varietal to harvest each year and it tells us when it is time to net all of our vineyards against the birds! Ruby red in color this wine has aromas and flavors of berries and plum.
Petit Verdot 2007 - $44 / 375ml Bottle, $80 / 750ml Bottle

GOLD MEDAL, 91 Points - Beverage Testing Institute
91 Points - Wine Enthusiast
Petit Verdot is a finicky little grape packed with a lot of power. As usual, it was the last to ripen during the 2007 harvest. This Petit Verdot has a rich eggplant color. Aging it for 23 months in new French oak contributes to its smooth and long finish. This wine has been cave aged and was released when our winemaker felt it was ready for full enjoyment.
---
Meet the New Jarvis Estate Sales Managers
David Crane, Sales Manager - East and Dan Heim, Sales Manager - West


David Crane
Sales Manager  -  East

415-686-3223 cell
707-255-5280 ext. 100
david@jarviswines.com
Dan Heim
Sales Manager  -  West

707-287-5164 cell
707-255-5280 ext. 108
dan@jarviswines.com
It's a real pleasure to announce that David Crane has joined Jarvis as Sales Manager - East. He will assist our distributors from Minnesota to the east. Dave Crane brings with him over thirty years of experience in the wine business most recently as Assistant National Sales Manager for Heck Estates (Kenwood Vineyards, etc.)

It is an equal pleasure that Dan Heim takes over as Sales Manager - West. He will work with our distributors from Texas to the west. Dan Heim has over eight years experience in winery sales manager positions. He was previously Director of National Sales & Marketing for Roessler Cellars in Sonoma.

Join me in welcoming Dave and Dan to Jarvis Estate!

Inner Circle members save the date for the



October 8th, 2011
6:00 - 11:00 pm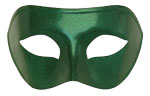 Join us for an evening of entertainment, dinner and dancing. Enjoy music by Los Ramblers
and Performance Dancers by Julie Lowe.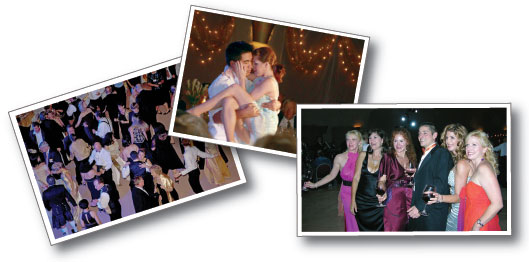 Visit us at www.jarviswinescom or call 800-255-5280 to order wine.

Watch the short video of Jarvis Estate's "eco-friendly" solutions
by clicking "Into the Earth" button below.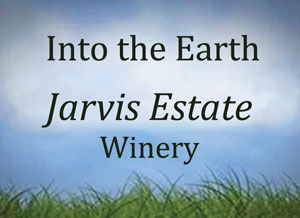 ---