September 15th, 2012
Autumn 2012 Winery Notes
---



WINERY NOTES                 AUTUMN 2012

   Website Redesign and new Inner Circle perks


Dear Wine Friends,

   Soon you will be able to see and use our redesigned website that will be launching this fall. Along with the new design will be important new Inner Circle membership perks. Since our wine is in short supply our product line pricing will no longer be open to the general public but can be accessed on our website exclusively by Inner Circle members. We will make it an easy experience for the Inner Circle to continue to have access to Jarvis wine through the website.
   Non-members who wish to purchase Jarvis wines in the future have two options; either join the Inner Circle when space is available or the second option of being a visitor on a winery tour and tasting, during which they can make a direct purchase of our wines.

   Auction Napa Valley brought a lot of visitors to Jarvis from the U.S. and abroad. See the photo below of the auction attendees in the Barrel Chai - this is where our Harvest Tasting will take place this October, but not such a crowd! 
| | |
| --- | --- |
| NV Auction attendees in Jarvis Barrel Chai. | Don't miss this Harvest Tasting October 13 from 1:00 - 4:00 pm. Enjoy current releases, library wines, barrel tastings and, after many requests, the opportunity to purchase wine futures. The festive day includes accordion and Mariachi players. The Mariachis are the traditional playing/singing groups with their colorful costumes, all originating in Mexico -- The word Mariachi was introduced into the Mexican language during the short period of time that Maximillion, the nephew of Napoleon, ruled Mexico. Couple the French word for marriage with the musicians who play for a wedding and you have the name for the Mexican musicians, "Mariachi". This exciting musical tradition is carried over into the Napa Valley bu the Mexican workers who live here.   |
| | |
| --- | --- |
| Here is a Mariachi band in the traditional costume. The term "mariachi" can refer to the music, the band or just on musician.  | |

Lotus plants in full bloom
| | |
| --- | --- |
| These beautiful Lotus plants are in full bloom here on the Jarvis Estate. The Buddha was born out of the right side of his mother and took his first six steps. From each step sprand a Lotus plant! | |
| | | |
| --- | --- | --- |
| The Lotus plants bloom with beautiful white flowers and bright green foliage. | | Lotus plants grow in the pond by the first bridge at Jarvis Estate Winery. |
         New Release
Jarvis 2006 Cabernet Sauvignon


   Just released - our 2006 Estate Cabernet Sauvignon. If you remember, this is one of the winning wines from the World Tasting held at Jarvis, on October 9th, 2010. Reviewed by the  Beverage Testing Institute - "Deep garnet color. Aromas of blueberry, peach pies and toffee with a silky dry-yet-fruity medium-to-full body. A tangy, tobacco, roasted nut and meat accented finish with chewy tannins. A rich, stylish wine to serve with porterhouse steaks."


   A remarkable 100% Cabernet Sauvignon, dark crimson in color with fresh blackberry and currant flavors. Aged for 24 months prior to bottling.

Steve Heimoff, Wine Critic - Wine Enthusiast says "You don't have to age this wine - Jarvis did it for you, holding it back more than five years before release, which is a very expensive proposition for a winery. It's a splendid Cabernet, with the tannins soft and velvety. The blackberry and black currant fruit flavors are as fresh and vibrant as the day the wine was bottled, an early indication of its ageability. This wonderful wine is so good, you can drink it now, but it will continue to evolve in the bottle for many years."



96 Points Wine Enthusiast
Steve Heimoff, Wine Critic

$61 (375ml Half-bottle)   -   $110 (750ml Full-bottle)

The 2006 Cabernet Sauvignon is conveniently available in both 750ml (full-size bottles) and 375ml (half-size bottles). These half bottles work nicely for an at home dinner for two.




New Release
Jarvis 2009 Merlot

   A new release is our 2009 Merlot. Beverage Testing Institute in Chicago call this wine "superlative", exceptionally tasty and nicely balanced! It scored 96 Points and a Platinum Medal.


| | |
| --- | --- |
|    Merlot, with its black cherry, cassis, soft tannins and silky mouth-feel stand out as a very easy to drink wine. This is a varietal that does very well, year after year, on our gentle sloping vineyards. As a key varietal in out Lake William blend it contributes deep amethyst hues and dark berry flavors. This Merlot is 100% Merlot! Before bottling, the 2009 vintage was aged 22 months in New French Haute Futaie oak, allowing the wine to integrate it's plum, black cherry and spice flavor characteristics into a wine that is especially food friendly. | |

"Chocolate and vanilla toffees, plum pie, and peppery spice aromas with a silky, dry-yet-fruity medium body and a long, tangy, craisin and raspberry finish with elegant tannins. Exceptionally tasty and nicely balanced for sipping or the table."

96 Points "Superlative"! Beverage Testing Institute*

$50 (375ml Half bottle)   -   $90 (750ml Full-bottle)

The 2009 Merlot is available in both 750ml (full-size bottles) and 375ml (half-size bottles).


* Beverage Testing Institute, Chicago, IL. - A prestigious institute independent of the wine industry that does completely blind tastings.



| | |
| --- | --- |
| | Follow us on Facebook to find out what's happening at Jarvis Estate Winery! |

CELEBRATE JARVIS HARVEST TASTING
SATURDAY, OCTOBER 13, 2012
1:00 - 4:00 PM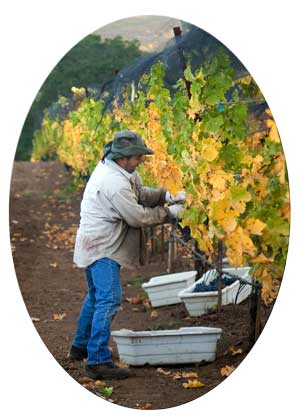 FEATURING BARREL TASTING, ALONG WITH
A NEW "WINE FUTURES" PROGRAM!

Spend the afternoon enjoying wine, food pairing and music. The festive day includes a strolling accordionist and traditional Mariachi players.

As guests of Leticia and William Jarvis, Inner Circle members receive two complimentary tickets and may purchase additional tickets at a special rate of $50 per person. Admission tickets are $80 per person.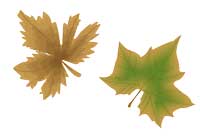 TO PURCHASE TICKETS
CALL 800-255-5280 EXT. 155 OR
ORDER AT JARVISWINES.COM
---