Cabernet Franc
Cabernet Franc has long been the favorite grape varietal of William Jarvis. He believes that it grows exceptionally well in the Napa Valley and is particularly suited to the Jarvis cool climate vineyards. This versatile grape is used as a blending element of our flagship Lake William Blend and the principle ingredient of the Science Project wine. It is bottled also as a varietal wine. The Jarvis Cabernet Franc is barrel aged a minimum of 19 months in 100% new French oak and bottled unfined and unfiltered.
A relatively uncommon but exceptional varietal; Cabernet Franc is becoming increasingly sought after as an unblended wine. Jarvis is pleased to offer this 2008 vintage as 100% Cabernet Franc. Aging twenty-one months in new French Haute Futaie oak barrels added hints of toasty oak and vanilla to the berry and floral aromas of this wine.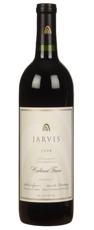 ---
Often grown as a blending wine, Cabernet Franc with its delightful lavender color, tends to be overlooked as the wonderful, food friendly wine that it is. Accented with vanilla and toasty oak after aging in new French oak barrels, our 2007 Cabernet Franc is a delight. Not only William Jarvis' favorite wine, but also a favorite of critics awarding the wine multiple 90+ scores.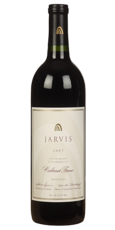 ---