Winemakers
Ted Henry

Winemaker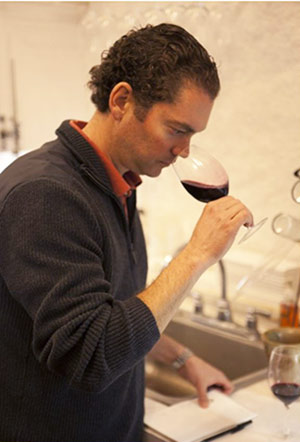 A decade of making wine in the Napa Valley, following graduation from the world-renowned winemaking program at the University of California Davis, led winemaker Ted Henry to Jarvis Estate. Here, Ted is the hands-on winemaker, continuing and adding to the signature style created by the great, Dimitri Tchelistcheff.
A fourth generation resident the San Francisco Bay Area, Ted was raised on a large cattle ranch that has been in his family since the 1940's. Immersed in agriculture since birth, he worked the ranch feeding horses, maintaining the property, and even learning to drive a truck when he was just twelve years old.
It was during high school when Ted landed his first job outside the family ranch that he became remotely interested in wine. While working at a high-end health club, the club members, mostly business executives, became his personal acquaintances. Over the course of three years, as they discussed aspects of their lifestyle such as golf, travel, politics, fine dining and wine, Ted's curiosity was piqued and he began to casually study wine varietals and vintages.
Originally, Ted started college as a pre-med major, not knowing that a "degree in making wine" was possible. After a human anatomy course left him a bit queasy, Ted realized that a career in medicine wasn't his passion. Still fond of science, and still curious about wine, he enrolled in his first viticulture and enology class. Completely fascinated with the subject, Ted received an A+ and changed his major to Fermentation Science, graduating with a Bachelor of Science degree in 1999.
Upon graduation, Ted landed a job with Trinchero, where he soon became Associate Winemaker, and helped the brand grow from 3,000 to 300,000 cases. Over an eight-year period, the company purchased brands such as Folie a Deaux and Napa Cellars, and each time Ted took on those winemaking responsibilities, ultimately becoming responsible for all of the company's Napa Valley appellation brands. That regionally-focused experience led to a position with Artesa Winery in Napa's Carneros appellation. With diverse experience at mostly large wine companies, in 2008 Ted joined Jarvis Estate, where he appreciates the focused approach and enjoys the opportunity to be close to the wine every day.
"At Jarvis, I get to work closely with Mr. Jarvis and our long-time consulting winemaker, Dimitri Tchelistcheff," said Ted, "I am immersed in the whole experience from the vineyard to the cellar to meeting our customers. This is very much hands-on, a fun opportunity, and one that a lot of winemakers are seeking in size and scope."
Ted lives in Napa with his wife and two young children. When he's not in the cellar, or amongst the vines, he can often be found spending time with his family in Lake Tahoe as he loves skiing, camping and the outdoors.
Dimitri Tchelistcheff

Consultant Winemaker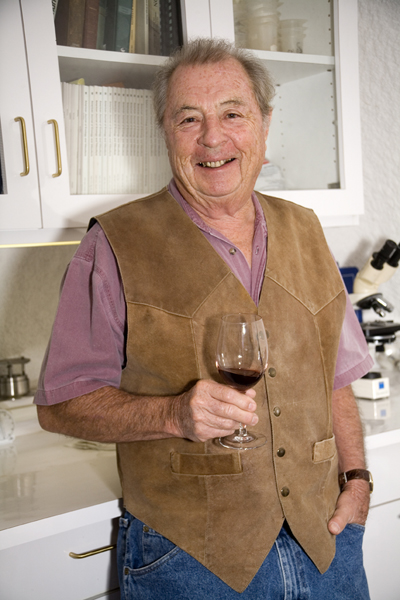 Since 1988, we have been extremely fortunate to have Dimitri Tchelistcheff, a world-class winemaker and renowned international consultant in the fields of enology and viticulture, first as winemaker and now as consultant here at Jarvis Estate.
Dimitri's winemaking career began over a half-century ago, in the summer of 1944, when he worked at Beaulieu Vineyard as a lab assistant for his father, André Tchelistcheff, a 2007 inductee into the Vintners Hall of Fame. The following year, Dimitri spent his time both after school and during summer break working in his father's lab, the Napa Valley Enological Research Laboratory. In 1948, Dimitri began studying Viticulture and Enology at the University of California Davis. While in school, he continued to spend his summer breaks working for his father as a cellar man at Buena Vista Vineyards.

In his early career, Dimitri held winemaking positions at Schramsberg, Ernest & Julio Gallo, and Bodegas De Santo Tomas. In 1977, he began working as an independent consultant of viticulture and enology, consulting for such wineries as Beaulieu Vineyard, Christian Brothers, Inglenook, Franciscan, Chateau Ste. Michelle, Conn Creek, and the Ornellaia Estate in Italy.

In the summer of 1988, Dimitri began consulting for William and Leticia. During the next 4 years, Dimitri assisted in making the first experimental Jarvis wines. Dimitri continued consulting during the production of the new winery's first two vintages, 1992 and 1993. Impressed with the results of their joint efforts, Dimitri agreed to become the winemaker for Jarvis Estate starting with the 1994 vintage, and continues today as consultant.

Dimitri's influence has helped create the signature style of Jarvis Estate wines. The use of 100% new French oak barrels reflects Dimitri's emphasis on barrel aging and barrel fermentation. Dimitri is also a firm believer in sur lie aging and the use of malolactic fermentation on both red and white wines. Over the years, Dimitri has assembled a legacy of truly outstanding world-class wines.