Associate Vintners Program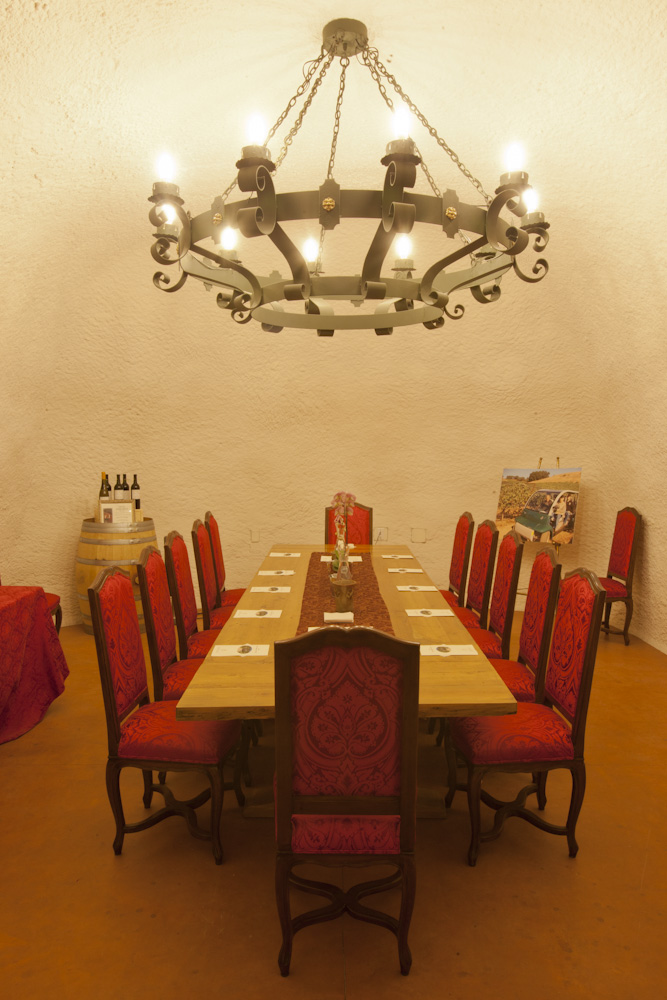 Does the idea of making your own bottle of wine sound appealing, but you have no idea where to begin? We may have your answer. Deep inside the cave at Jarvis Estate is a very private and functional chamber called the Associate Vintners' Chamber. In this chamber, you get to be the winemaker for your personally customized wine. Scott Morrison, Jarvis Estate winemaker, will guide you through the process, helping you make either a large barrel comprising 25 cases of wine or a half-barrel equaling 12.5 cases.
Don't be worried about how to use a barrel of wine! The wine will continue to age for ten years providing long-term enjoyment when entertaining and sharing with family. Your distinctive wine will be bottled and labeled with your custom designed label, making it the perfect holiday gift for friends, clients and employees.
By using only grapes from the Jarvis Estate vineyards, you are guaranteed a world-class wine made to your own taste.
The process is simple and fun! You start by selecting where your grapes will be picked from among five different Jarvis Estate vineyards. Once the grapes have been harvested and fermented, you will work hands-on with Jarvis Estate winemaker, Scott Morrison, sampling barrels and learning the art of winemaking. After the barrel tastings are complete and your barrel of wine has been selected, you become an "Associate Vintner." As the winemaking journey continues, you will make the winemaking decisions from barrel to bottle, assisted along the way by Scott Morrison. We encourage our Associate Vintners to visit the winery throughout the process to aid in their winemaking, but decisions may also be communicated to our winemaker long-distance.
As an Associate Vintner, you enjoy the use of the Associate Vintners' Chamber. It is here that you can meet with Scott and determine the best winemaking choices to guide your barrel of wine through racking and blending, and all the way to bottling and labeling. The wine barrel, with your own bronze name plaque, is yours to keep in memory of your winemaking days.
Call or email Scott Morrison at 707.255.5280, [email protected] to become your own vintner!
Associate Vintners Pat and Sylvia Tylka watch the bottling of their barrel of Cabernet Sauvignon. They created this wine from the 2008 vintage of the Upper Hillside Vineyard, had it bottled with their own label and put in the Pantheon deep in the Jarvis Estate cave until it is over the six month bottle shock period. Then it will finally be ready for their family and friends to enjoy! From their one barrel they realized 24 cases of wine.