Winemakers
Scott Morrison

Winemaker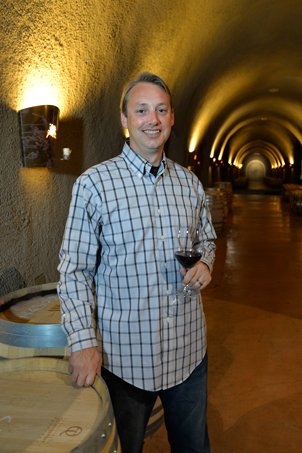 We are pleased to have Scott Morrison as our Winemaker at Jarvis Estate. Scott has spent more than a decade making world class wines following his graduation from UC Davis where he studied Viticulture and Enology. At Jarvis, Scott is the hands-on Winemaker where he continues the rich traditions and signature style of wines established by Dimitri Tchelistcheff.
The fourth of five children, Scott was raised in the small town of Carmichael, California. Growing up in a family with rich sporting traditions, Scott enjoyed playing baseball and his skills led him to being pre-approved for early enrollment in UC Davis. Scott started college not knowing what he wanted to become in life, and it was not until a conversation with his father that he became aware of the possibility of pursuing a degree in winemaking. His curiosity aroused, Scott proceeded to work a harvest at Artesa Vineyards and Winery, which was all the confirmation he needed; he was hooked immediately!
After graduation Scott worked harvest internships at Rudd Estate and then South Pacific Cellars in New Zealand, after which he returned stateside to assume the role of Lab Supervisor at The Hess Collection Winery. He later transitioned to Assistant Winemaker at the esteemed Paul Hobbs Winery where he was ultimately promoted to Head Winemaker at Crossbarn, by Paul Hobbs. At this point, feeling the need to transition back to Napa Valley, Scott became the Head Winemaker for William Harrison Vineyards and Winery, where after only a year he was granted the position of General Manager. Scott now draws upon his diverse experiences at small ultra-premium wineries in his role as Winemaker at Jarvis Estate!
Scott lives in Napa with his wife and young children. When not at the winery or in the vineyards, he can often be found enjoying time outside, wood working, or spending time with his family.
Dimitri Tchelistcheff

Founding Winemaker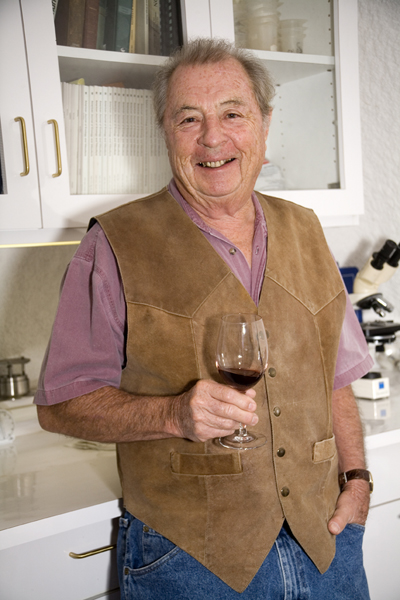 For 29 years we at Jarvis were extremely fortunate to have world-class winemaker Dimitri Tchelistcheff as part of the Jarvis team. One of the foremost experts in the fields of enology and viticulture, Dimitri served as the founding Jarvis Winemaker, and later as our 'Winemaker Emeritus' in a consulting capacity.
Dimitri's winemaking career began over a half-century ago, in the summer of 1944, when he worked at Beaulieu Vineyard as a lab assistant for his father, André Tchelistcheff, a 2007 inductee into the Vintners Hall of Fame. The following year, Dimitri spent his time both after school and during summer break working in his father's lab, the Napa Valley Enological Research Laboratory. In 1948, Dimitri began studying Viticulture and Enology at the University of California Davis. While in school, he continued to spend his summer breaks working for his father as a cellar man at Buena Vista Vineyards.

In his early career, Dimitri held winemaking positions at Schramsberg, Ernest & Julio Gallo, and Bodegas De Santo Tomas. In 1977, he began working as an independent consultant of viticulture and enology, consulting for such wineries as Beaulieu Vineyard, Christian Brothers, Inglenook, Franciscan, Chateau Ste. Michelle, Conn Creek, and the Ornellaia Estate in Italy.

In the summer of 1988, Dimitri began consulting for William and Leticia. During the next 4 years, Dimitri assisted in making the first experimental Jarvis wines. Dimitri continued consulting during the production of the new winery's first two vintages, 1992 and 1993. Impressed with the results of their joint efforts, Dimitri agreed to become the winemaker for Jarvis Estate starting with the 1994 vintage, and later a consultant.

Dimitri's influence has helped create the signature style of Jarvis Estate wines. The use of 100% new French oak barrels reflects Dimitri's emphasis on barrel aging and barrel fermentation. Dimitri was also a firm believer in sur lie aging and the use of malolactic fermentation on both red and white wines. Over the years, Dimitri has assembled a legacy of truly outstanding wines.