Our Story
William and Leticia Jarvis, Proprietors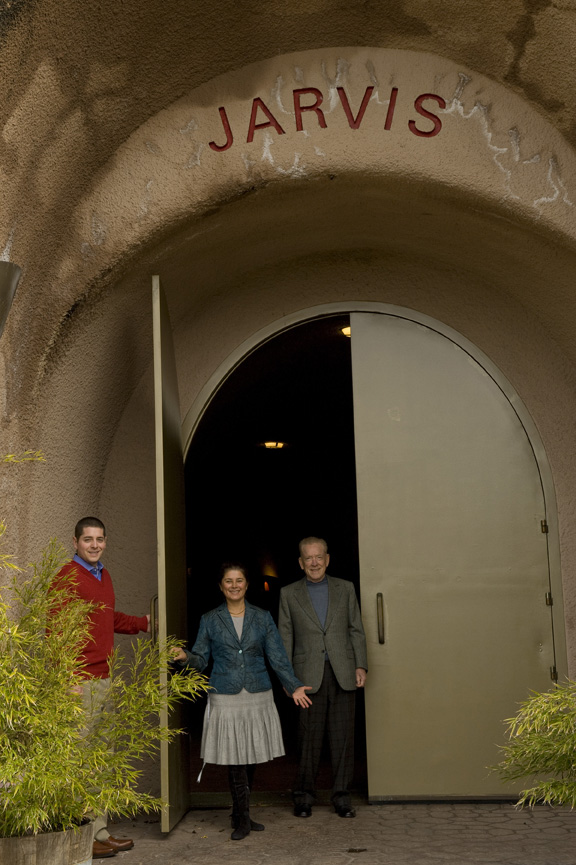 William Jarvis was born in Oklahoma, a dry state! It wasn't until the Navy took him to California that he enjoyed wine for the first time, and he probably appreciated it more at that time than those who grew up with wine.
After attending Annapolis and serving in the Navy, William continued his studies in both technical and liberal arts for eight more years at the University of California Berkeley, Stanford, and various French universities. Turning to business, he headed his own telecommunications company in Silicon Valley.
Leticia Jarvis was born in Puebla, Mexico where she finished her college degree and met William.
After their marriage, William and Leticia traveled and studied abroad, finally adopting France as a part-time residence. For many years, they maintained a Louis XIV Chateau in the Vesle Valley near Reims in Northern France. The two spent time at French universities concentrating in their shared interest, French literature. William and Leticia also enjoyed the many wines found in the different regions they visited, eventually gravitating to the fine Bordeaux reds and Montrachet whites.
Not to neglect Leticia's Spanish culture, Leticia, William and their young son William, spent summer months in Spain. There they studied Spanish literature at Salamanca, the oldest university in Spain, and also came to appreciate Spanish wines and Zarzuela (Spanish Opera).
The two eventually acquired a weekend estate in Napa and slowly immersed themselves in the culture of winemaking. They first spent time studying how to best plant a vineyard. Next came a careful 10 years nurturing the vineyard and finally the winery itself. Built underground to provide the desired cool, humid conditions, the winery utilizes a combination of rotary fermenters and classic oak cuves from Cognac to help create the Jarvis Estate signature style of wines.
Another important activity is a music conservatory the Jarvis' founded in the Napa Valley. Housed in a 100-year-old stone winery building, the Conservatory conducts master classes in the various arts that comprise operas. Their annual opera workshops culminated in area-wide "Festivals of the Zarzuela" bringing Spanish opera to the United States. A Baroque Dance Workshop followed. Leticia is now bringing new art film presentations to Napa including current European opera productions via the internet and presented in High-Definition. Other activities of the Jarvis Conservatory include workshops and performance for the annual Puppet Festival, as well as the Napa Valley Youth Symphony.
Both Jarvis Estate and the Jarvis Conservatory draw upon a lifetime of education and are part of the Jarvis' celebration of their lives passions.