Oenology of a Luxury Wine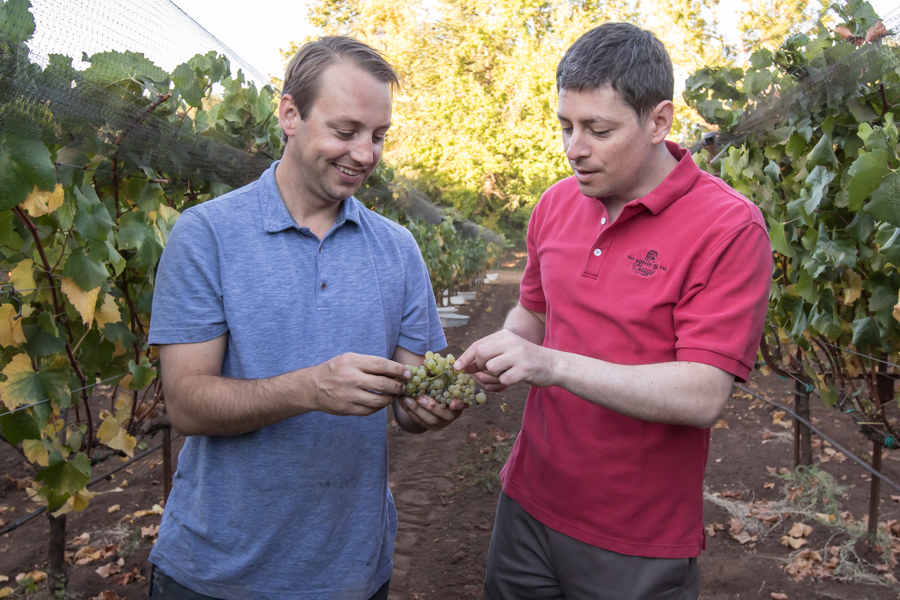 Upon harvest, Jarvis Estate grapes are carried to the cave in small 30 pound lugs. We utilize these small bins rather than gondolas so as not to prematurely crush any of the grapes. After entering the cave, the grapes will not see the light of day again until they leave the cave as carefully aged Jarvis Estate wine.
As the grapes arrive at the cave, they will go directly to the Fermentation Gallery, which contains both upright and rotary fermenters. The upright fermentation tanks are shorter and wider than most fermentation tanks, which improves the cap ratio for optimum color and flavor extraction from the skins. All of the tanks are jacketed with a glycol heating and cooling system to ensure the ideal temperature is maintained during fermentation. We also have two fourteen-ton rotary fermenters, providing us a nearly perfect cap ratio. These rotary fermenters are most often used for frementing grapes that we believe may become our reserve wines.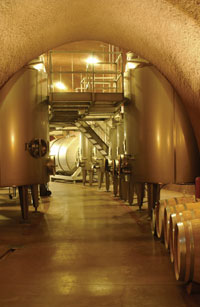 After fermentation, the wines are moved into upright oak cuves in order to minimize contact with stainless steel and to begin their oak regimen. The wines are held in the cuves before going to barrel in order to facilitate the settling of the wine, which later assists in allowing us to bottle our wines unfiltered. The staves for these large cuves were produced by Radoux in France. They arrived at the winery in numbered bundles and were assembled in the cave by Radoux coopers.
Each vintage of Jarvis Estate wine is aged in 100% new French oak barrels. The barrels are stored in single tiers in the aging galleries of the cave. The wines rest comfortably in their barrels at a steady, year-round temperature of 61°F and a humidity level of 80%. The caves allow us the benefit of a constant temperature, and the underground stream and waterfall help us to maintain our desired level of humidity.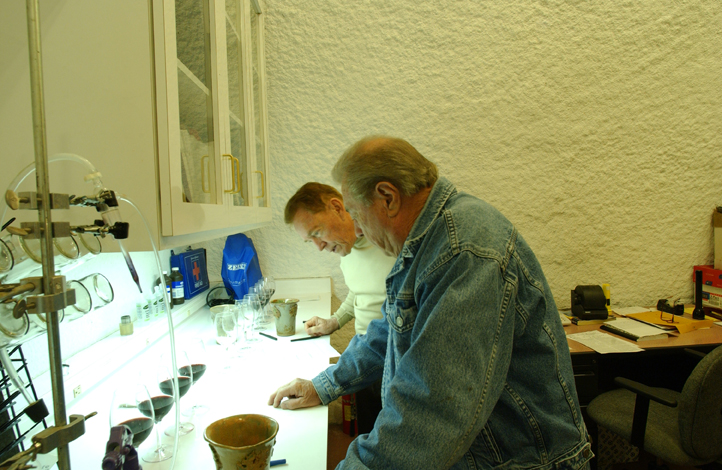 The winemakers at Jarvis Estate use the laboratory in the cave to analyze the wine throughout the winemaking process. Once the wine has begun to mature, lot samples will be taken and blending will begin. Blending at Jarvis Estate is often done in barrel in order to achieve a perfect marriage of the varietal components long before bottling. At Jarvis Estate, we grow all of the classic blending varieties for Cabernet Sauvignon. However, we do not regularly employ certain blends just to make use of all our grapes. In those years when there is no clear advantage to blending, we do not blend.
The last stage of the winemaking process finds our wine in the state-of-the-art bottling and labeling room. Once bottled and labeled, the wine rests in our cave until it is ready for purchase by visitors to Jarvis Estate.