October 16th, 2012
Jarvis Estate Awarded "Best Sustainable Wine Practices"
---
Jarvis Estate named "Best Sustainable Wine Practices" as Napa Valley Finalist in Great Global Wine Capitals competition!
NAPA, CA - For many years San Francisco was the Tourist Destination, and Napa wine industry a side trip to the North of San Francisco. Napa itself is now becoming a destination on its own especially for high-end tourism! The Napa Valley Vintners Association and its San Francisco partner are working together to recognize specific wineries for their tourism draws.

Jarvis Winery, the totally underground winery, received their Regional Wine Tourism Award of Merit for Best Sustainable Wine Tourism Practices.

This suggests that tourists are beginning to associate green practices as a factor in high quality wines.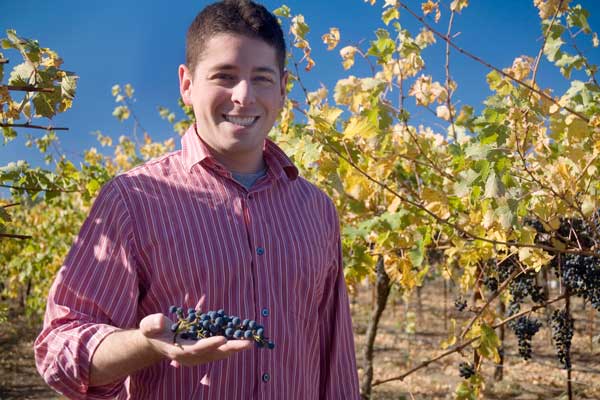 WILL JARVIS
Will Jarvis, son of the owners, received the Jarvis award. Will Jarvis is quoted as saying "It is a great pleasure for me to receive this award on behalf of everyone at Jarvis Winery. We appreciate the recognition of our green practices that include our vineyards, which are Napa Green certified, as well as our underground winery facility that does not require heating or cooling and is completely powered by solar array on the estate."

The 2012 Best of Wine Tourism Awards regional judges included Michael Dellar of Lark Creek Restaurant Group;  Courtney Cochran, San Francisco sommelier and author of Hip Tastes: A Fresh Guide of Wine; Virginia Miller of the San Francisco Bay Guardian; and Courtney Harriston of TablestoGrave.com and viticulture consultant.

The wording of the award follows:

Sustainable Wine Tourism Practices - Jarvis (Napa Valley)

Operated entirely by solar power, Jarvis' vineyards are green-certified by the California Land Stewardship Institute and its 45,000 square feet of wine caves remain 61 degrees year round requiring no heat or cooling.

For more information about JARVIS Winery and JARVIS wines call 800-255-5280 or go to www.jarviswines.com. Press Contact Curtis John, 707-255-5280 ext. 105 or info@jarviswines.com

###
---